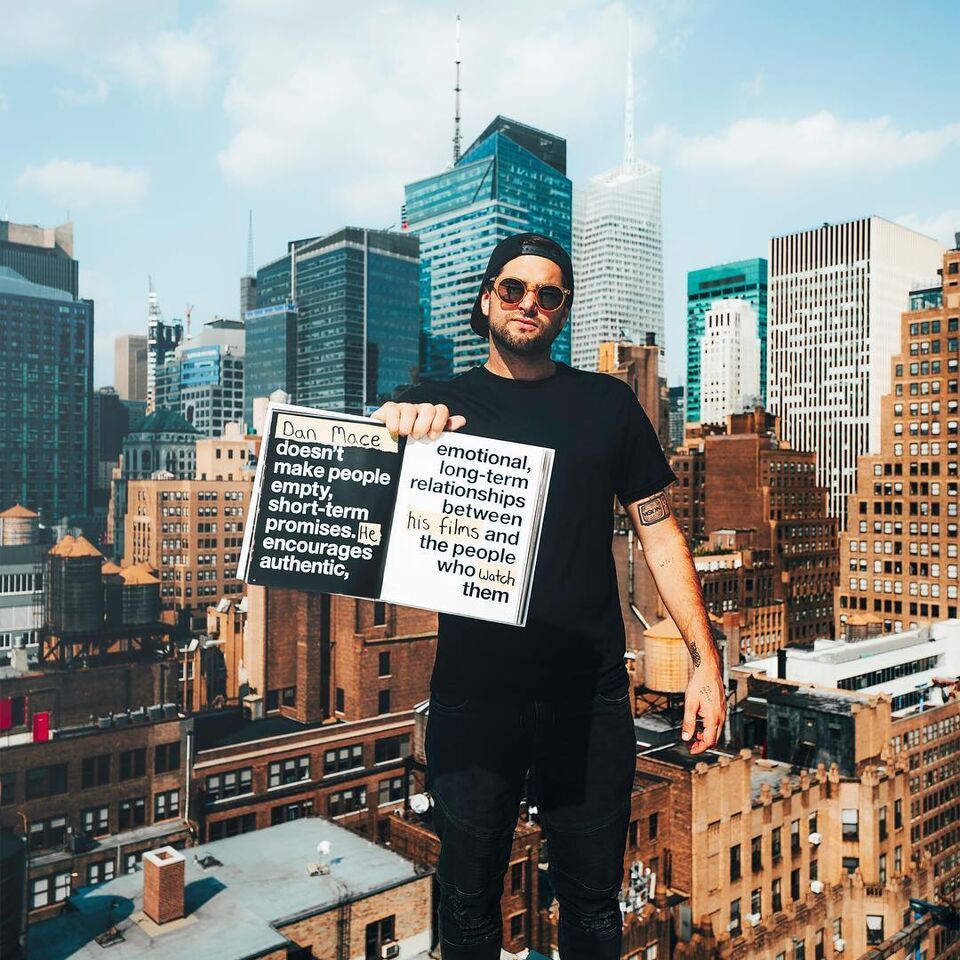 Dan is a creative and visionary Film Director, Filmmaker and Youtuber. Over his 10-year career behind the camera, he has directed over 100 commercials, music videos, documentaries and short films spanning across four continents.
Having joined YouTube in 2011, he has grown an audience of over 720,000 subscribers and has amounted over 35 Million views of his films. 
He writes, producers and edits the majority of his own work and considers himself to be an all-round creative. As a Director, his talent lies in his authentic story-telling abilities and honed technical knowledge both on and off set. However he believes his greatest asset is his open mind and the ability to think differently and craft narrative that has meaning to people. He is an altruist with an earnest desire to see the world changed for the better, and it's this desire that he uses to fuel and inspire his films.
Recognition for his work has seen him achieving multiple accolades including three Young Director Awards at Cannes Lions, an African Cristal Film Grand Prix, Bronze Loerie Awards, Ciclope Africa Editing Craft awards, and Creative Circle ad of the month, amongst others.